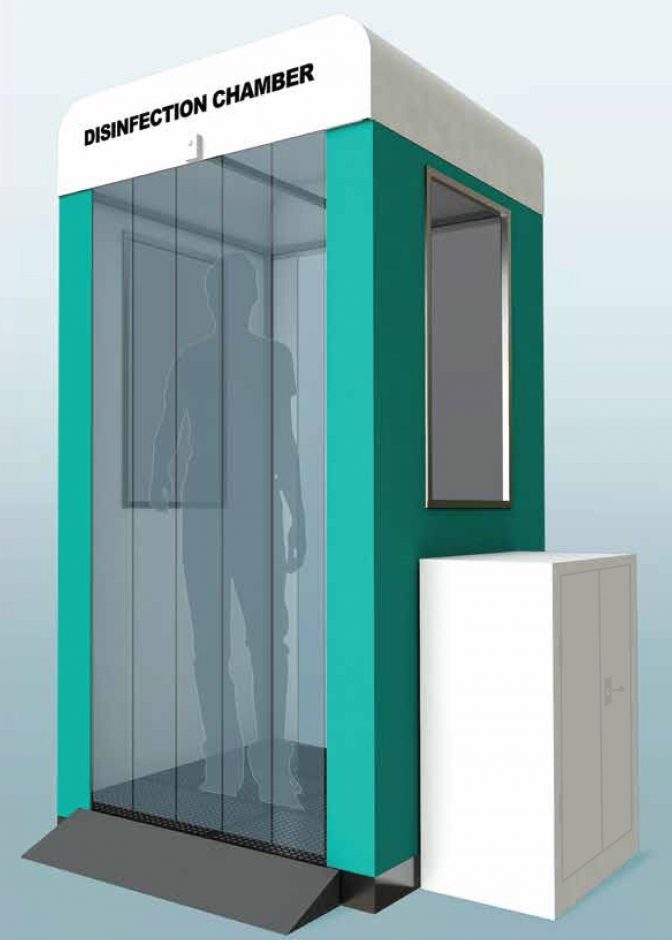 This disinfection chamber aims to prevent and limit the spread of infectious diseases, especially like the current COVID-19 pandemic.
It can be installed at high risk areas of the COVID-19 infection such as quarantine areas, hospitals, supermarkets, railway and bus stations, airports, offices, schools, construction sites and other crowded locations.
Please click here for more product information.